Having an ebike is great as it is perfect for day-to-day riding at a cheap cost. Aventon ebikes are very much popular in many countries but their battery needs extra care and attention. In fact, to all e-bike batteries.
Aventon is a well-known E-bike brand for providing better customer service with its stylish e-bikes that are beautifully designed, comfortable, and easy to ride at affordable prices.
However, any ebike batteries may not charge due to common problems like defective outlets, wrong charger, battery lifespan, BMS, loose wires, and so on.
So, What to do when Aventon Battery Not Charging? We have identified several reasons that may cause the charging of an ebike battery. Therefore, We have come up with the proper solution for this serious issue.
Read this article if you have an Aventon or any ebike because the battery not charging is a serious issue if you don't fix it now, it may catch fire!
About Aventon Ebike Brand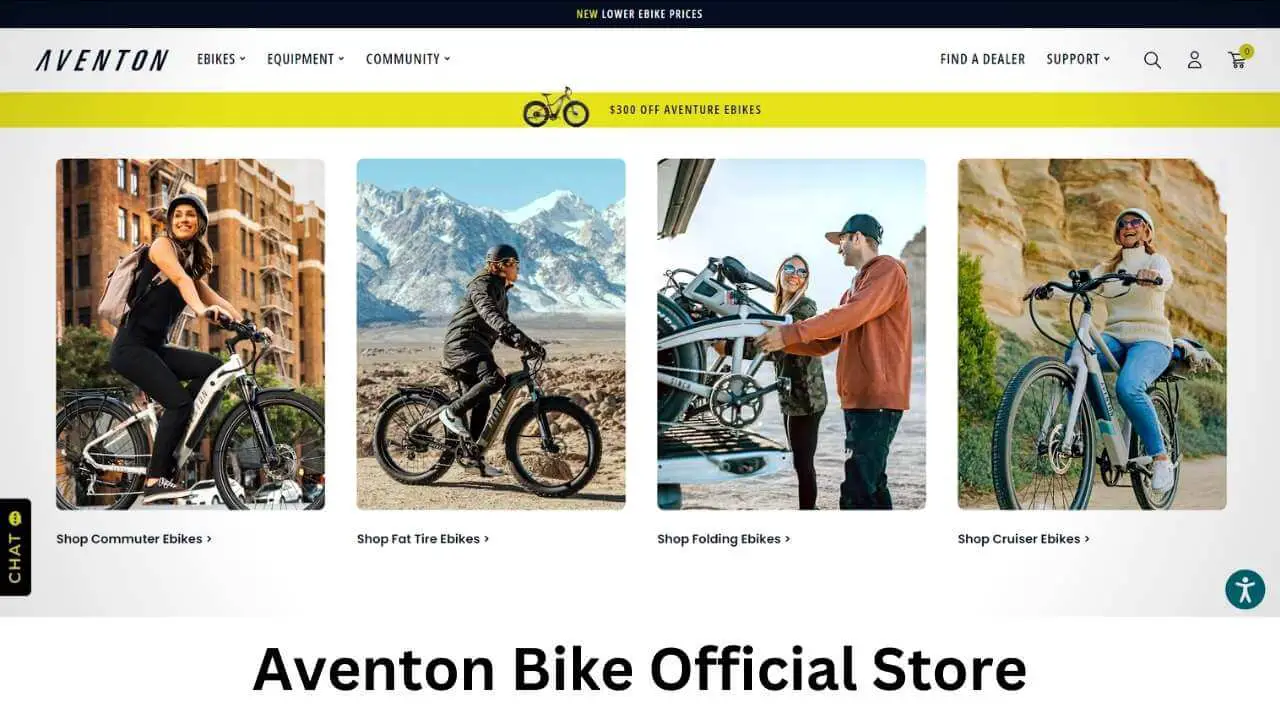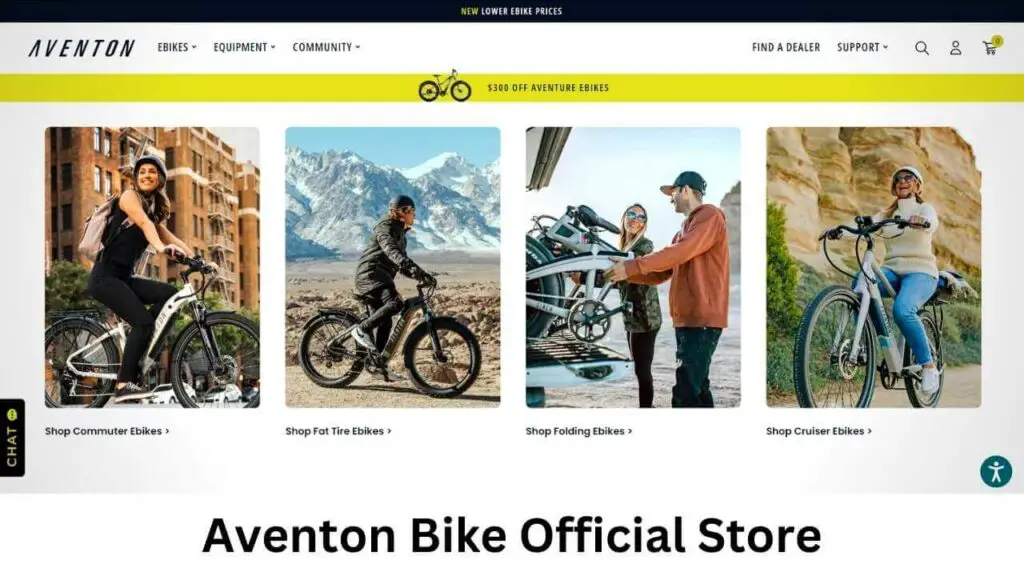 Aventon is an electric bike manufacturing company that is growing incredibly. This company was founded in 2013 by Jianwei Zhang. Aventon electric bikes are one of the best electric bikes available on the market.
Aventon electric bikes are just perfect for commuting purposes; Aventon also makes adventure bikes. Aventon commuter ebikes are featured in class 3 bikes and this brand is known for making beautifully designed, comfortable, and easy-to-ride bikes for riders.
Aventon also provides good service to its customers. Aventon produces its bike parts in China and inspects all parts of bikes in California.
Common Reasons for an Aventon Ebike Battery Not Charging
The battery is one of the main and most complicated parts of an electric bike. Several factors affect the battery and cause battery-related problems.
Sometimes you can fix it easily at home, but if it's a serious problem, your battery needs to be changed. Several things and factors cause batteries to work improperly or inappropriately.
Factors like exposure to extreme temperatures, improper charging methods, loosely connected wires, inappropriate storage, and not using the correct size charger, wrong charger, and BMS are the most common reasons that affect the battery and electric bike.
How to Fix Ebike Battery Not Charging Issue:
1. Check the outlet
Let's start from the basics! In case you've plugged out your battery for charging and it's not charging.
Make sure to check whether the outlet is working or not. If your outlet won't give electricity to the battery, it will not charge. This point may sound silly, but sometimes it is one of the most common reasons why the battery is not charging.
If it's the outlet's fault, change the outlet, and your battery will start to charge as normal as it used to. This is how you can fix this issue.
2. Check wire connections
Having loosely connected wires is also probably one of the other common reasons for the Aventon battery not charging. Make sure you check all the wires to ensure that the battery is charging efficiently.
Refer to the manual guide to learn more about wires and their connections. Connect the wires and tighten up loosely connected wires. This is how you can fix this.
Note: If you don't know how to fix a loose connection, go ask an expert. Don't do it on your own if you are not an expert.
3. Check the charger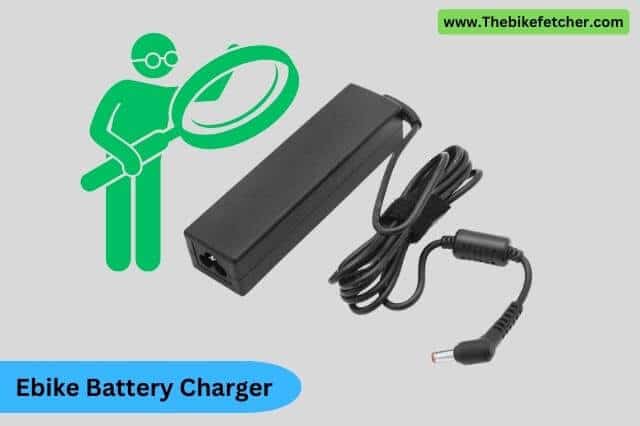 Make sure you use the right or working charger for the Aventon ebike battery. The charger that is suitable for your battery model should be used. If you are using the wrong charger for the Aventon ebike battery, that is probably one of the most obvious reasons why it is not charging.
So, Use a charger that is provided by your bike's manufacturer, not from any other local brand or market. You can fix the Aventon ebike battery not charging problem by using the correct and suitable charger.
In any case, if your bike charger is not working, don't worry! read our detailed troubleshooting guide on how to fix your ebike charger problems in a couple of minutes.
Related: How Long to Charge a 48v Ebike Battery?
4. Check the Battery Management System (BMS)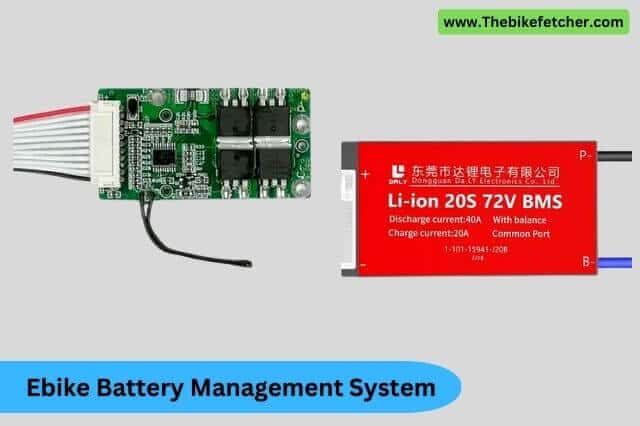 If you have checked the above three things and they are working correctly but there is still a problem with the battery while charging, then you need to check the battery management system (BMS) of Aventon Battery.
Because, Batteries are made from cells, and the BMS manages all those cells which include charging and power supply to the motor. If cells fail and experience enough problems, the BMS stops all cells to function and battery charging to keep the ebike safe.
However, you can fix the problem at home by resetting Battery BMS or You can set it up by replacing the battery management system.
5. Check the battery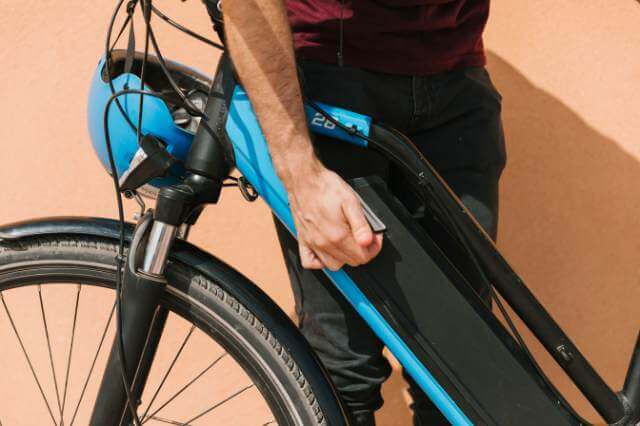 You checked everything, and they are working fine. Then you need to check your battery using a voltmeter. A voltmeter will help you check the voltage. Maybe your bike is not charging because the battery is improperly functioning or dying.
All Aventon batteries are made using lithium cells, but still, they are likely to be damaged or die because of several factors. Never try to repair the battery on your own because it can catch fire. You can fix the battery, but it is advisable to buy a new battery. Read our ebike battery buying guide in detail.
Related: Which One is Better 36v or 48v Ebike Battery? Know Before Purchasing…
6. Check the battery's lifespan
And the last step is to check your Aventon battery's shelf life if it is still not charging after going through the above-mentioned steps. Aventon ebike batteries are made from lithium cells, but they have a shelf life.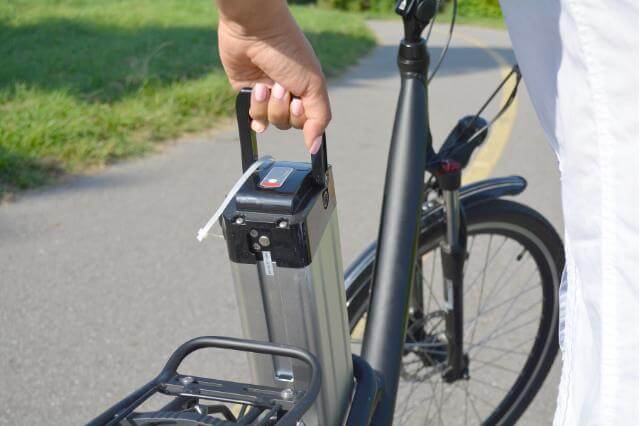 The shelf life of e-bike batteries varies from model to model. In general, the batteries in Aventon bikes can last up to 2 to 3 years and 300 to 700 charge cycles. After this, battery quality starts to reduce, and performance also degrades.
If this is the reason why your battery is not charging, then you must replace it with a new battery of the same voltage and power. It is better to change instead of repairing them. Learn how to calculate the right battery size for your ebike.
These were the common problems that your Aventon Ebike battery may have when it's not charging. Follow the above-mentioned tips/steps, and your Aventon ebike battery not charging issue would be solved.
Must know: How Much Does It Cost to Charge an Electric Bike?
How to Make Ebike Battery Last Longer: Best Practices
Below is a list of a few tips that you can consider to increase the shelf life of your ebike battery. Such as:
Giving the bike time-to-time maintenance to ensure that it will last a long time.
Protect your bike and its battery from extreme temperatures. Give your bike and battery a room-temperature environment (40°c).
Don't overcharge your battery; as soon as it indicates the green light, it's fully charged. Unplug it.
When not using the bike, don't let the battery inside the bike. Remove it and store it in a dry climate indoors.
Give enough charge to the battery for proper functioning. Typically, Aventon batteries need 3 to 5 hours of charging.
Make sure to charge the Aventon Ebike battery with the right charger (provided/recommended by the manufacturer).
Always charge your battery on a flat surface made of metal, not on a wooden surface.
Conclusion: Aventon Battery Not Charging Issue Solved
Whenever you experience your Aventon battery not charging, you must check for the above-mentioned causes & try to fix the issue as advised. Still, if your problem is unsolved, you should go to a mechanic or customer support if you want to save time & money.
Thanks for reading this article till the end, I hope your Ebike battery not charging issue is fixed now! If it has not yet, ask us in the comment section below. We would definitely reply!
Must Read: Riding an Electric Bike for the First Time: Ebike Riding Tips for Beginners
---
Frequently Asked Questions (FAQs)
Q1. How do I reset my Aventon battery?
Q2. Why is my Aventon charger blinking red?
Whenever your Aventon battery has a charge level is less than 33 percent, the light will start blinking red. When your battery is on charging it shows red and finally, it shows a green light when it's fully charged. So don't worry! whenever your battery is blinking red, just plug it to charging.
Q3. What to do when the Aventon ebike battery is dead?