Riding an ebike is full of joy but when it comes to charging, it needs electricity and we pay for charging our electric bikes with electricity, inverter, or solar panels.
With emerging technologies, we have a passion for including innovation in every product we use, same goes with our bikes. Especially when we are talking about e-bikes. So Is it possible to charge ebikes through work power energy?
Means, Do electric bikes charge downhill or while applying brakes?
In general, The majority of electric bikes are not charged while riding downhill or braking. However, there are some brands that claim that their ebikes getting charged downhill.
But charging an ebike downhill has certain flaws which we will discuss in the article ahead.
Must Read: Tips for Riding an Electric Bike for the First Time
Do Electric Bikes Charge Downhill? Explained
Riders often fancy the idea of charging an ebike downhill from the power produced by riding it. But that's not the real truth.
Actually, The majority of ebikes don't charge while riding downhill or applying brakes as the ebike battery is very powerful and needs electric power using a charger to get charged.
However, there are very few e-bike manufacturers that do claim that their ebikes charge downhill. It is possible but the actual question is if it's worth i.e., How long would that battery last and for what distance?
Well, This system will only work if your e-bike has a regenerative braking system, the kinetic energy produced while peddling is reused to charge your battery instead of it being wasted.
But one of the major flaws with this design is its sustainability.
Basically, the energy you input to cycle downhill could get you next to nothing amount of battery power. For example, if you ride 5 to 6 miles downhill, the energy produced to charge the battery could get you another half a mile.
Apart from this, another flaw is that the technology used to save energy from getting wasted while you brake i.e. regenerative braking could not be installed just on regular e-bikes.
So, if you have a multi-gear e-bike or just a non-electric bike then you won't be able to preserve your kinetic energy for use. Hence, Ebikes don't charge while riding downhill.
Related: How long to charge a 48v ebike battery?
Why don't electric bikes charge while going downhill?
Even though the regenerative braking system works quite well but you cannot say that it helps to charge your e-bike's battery, rather it is a great solution for regaining lost energy.
For the rest part, even the e-bikes that do have this feature are not performance efficient as a whole. So, this system needs more development.
Another reason why electric bikes do not charge while going downhill is that the energy produced fluctuates depending on the slope of the hill.
Related: 36v vs 48v ebike battery: Which One Should You Choose?
Are There Such Ebikes Available in the Market That Charge Downhill?
Even though the concept of your ebike self-charging while peddling did not seem quite promising, there is nothing wrong with wishing to hit the extra mile on your long rides without having to make a charging stop.
Keeping cyclists like you in mind there are a few brands that did come up with a few such bicycle models which have an in-build regenerative braking system. Let's see those e-bikes and answer the big question of whether is it worth it or not.
Rad City 4
Rad City Step-thru 3
Rad Wagon 4
Zehus Gen 2
So, These were a few e-bikes that come with an in-build regenerative braking feature on the market. You can get hold of any of these bikes in order to maximize and utilize your peddling power.
Is It Possible to Charge Your E-bike While Pedaling Stationary?
Well, it depends on which ebike you are riding, it is possible to generate electricity while pedaling on a stationary bike. However, that generated power would be sufficient enough to just charge your mobiles on the go and not actually power up your e-bike's battery.
Moreover, to fully charge the e-bike's battery you have to pedal consistently at a particular speed for a given period of time. You see, this is quite impractical when it comes to long rides.
So to conclude, you can charge your e-bike while pedaling stationary but it is not practical.
Do Electric Bikes Charge When Pedaling?
It is quite fascinating that electric bikes could charge while you pedal, but this is completely wrong. E-bikes do not charge when you start pedaling. It is quite important to understand that an electric bike's motor stops working once you start pedaling it, in order to save your e-bike's battery power.
Whereas, electric bikes operate totally on your motor's power which is backed up by your battery. However, it totally depends on which e-bike you are riding.
There are a few new generation e-bikes that do have this feature, but there is a high chance it is not worth enough for the bike's performance.
Related Questions:
Is There Any Other Way to Charge Ebike While Riding It?
In today's world when electric charge units have hiked up so much kinetic energy recovery systems have influenced human smart device usage habits.
From hybrid road vehicles to your e-bikes, you can use several methods for charging ebike on the go effectively.
Let's see what are the few ways by which you could actually charge your e-bike while riding it.
Method 1: A Dynamo hub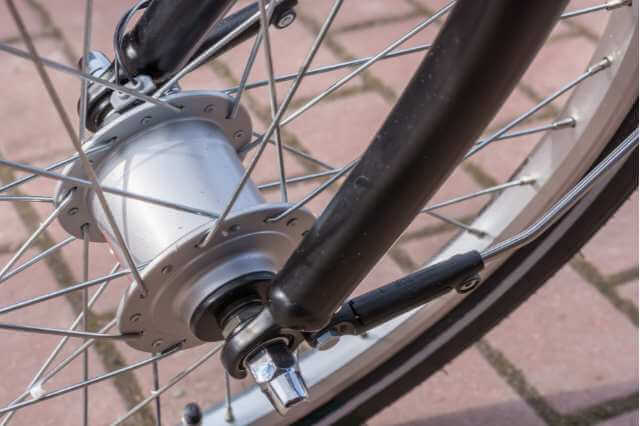 If you are very keen on saving up your work energy then you must go for a dynamo hub. It is basically an additional device that you can install in the hub of your bike to convert the energy generated by wheels while you pedal into electrical energy.
This electrical energy you can use for multiple purposes, from battery charging to charging the bike's accessory lights and even your phones using a USB!
However, it is evident that installing a dynamo hub onto your e-bike will result in your bike getting speed dragged because of the obviously added weight. Read more.
Method 2: Carrying another battery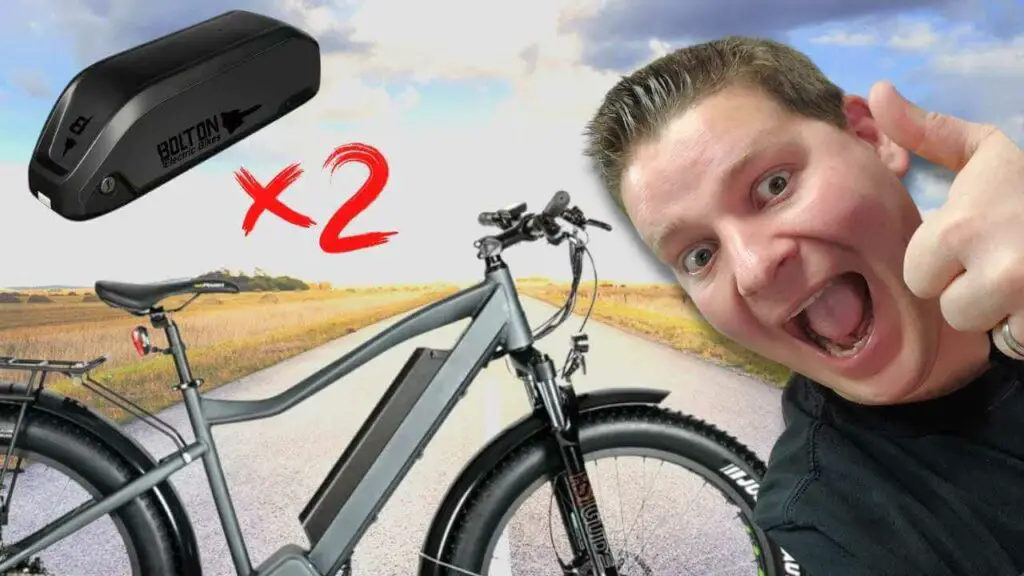 This by far is the most reliable and convenient way to charge your e-bike while going downhill. When you are on long touring rides, having a permanent solution for recharging your bike's battery is not strange.
Hence, having a set of battery packs attached to your bike seems not only sensible but also a long-term solution that has low maintenance.
Method 3: Solar panels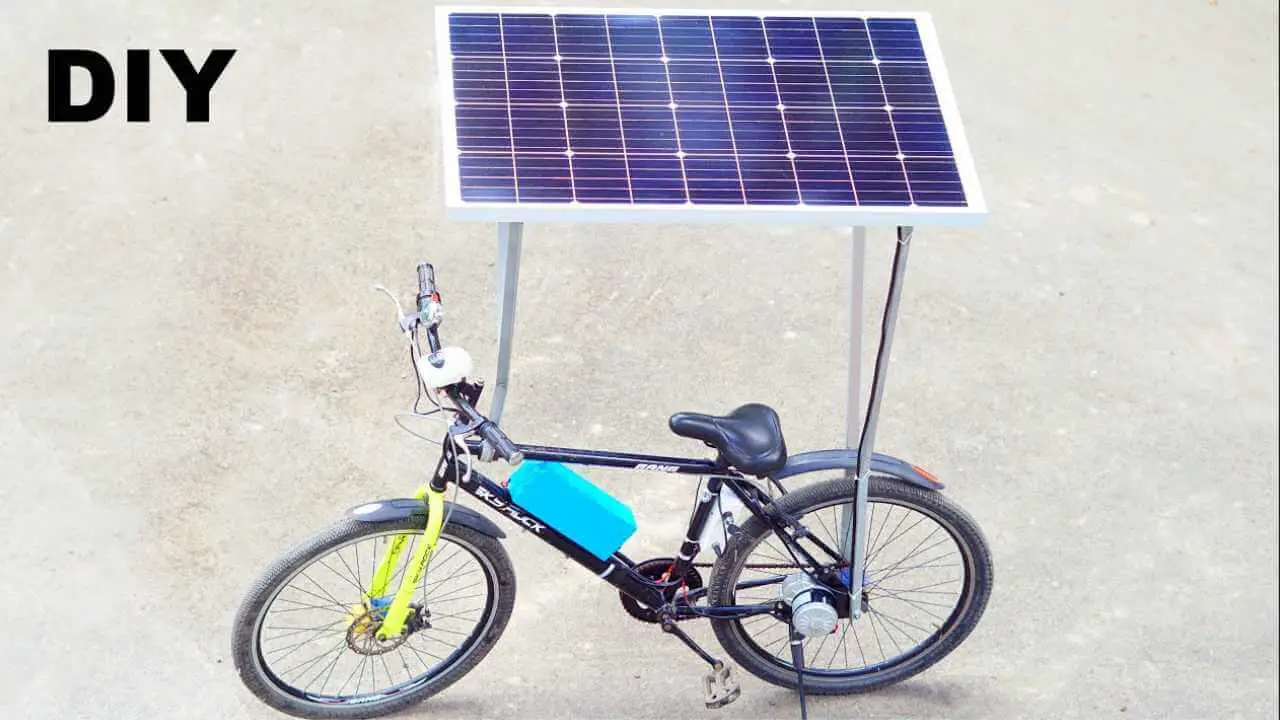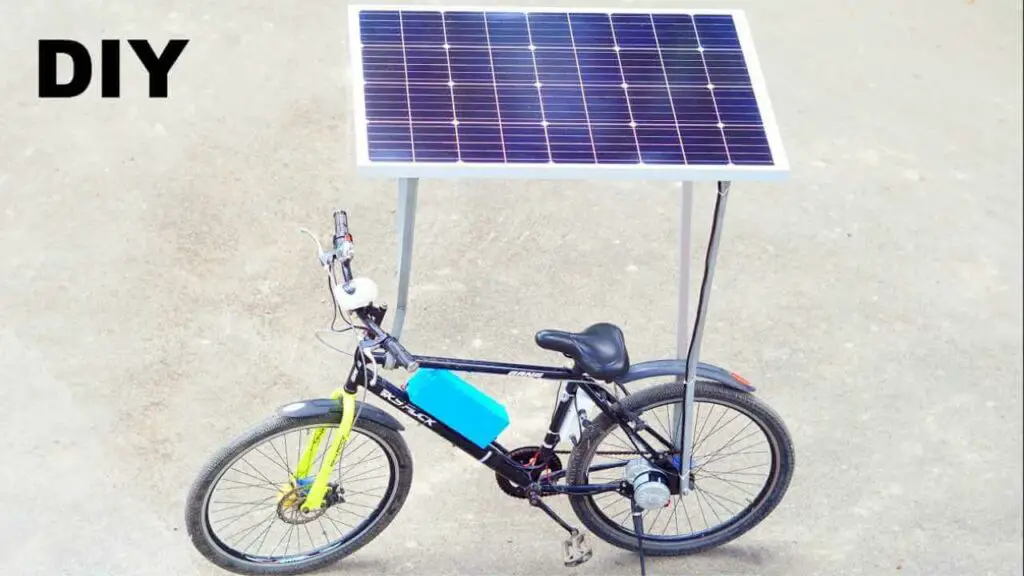 Yes, you read right. When it comes to any kind of charging, solar panels are the most effective ones. All you need to do is attach it to your electric bike and just get going. Their lightweight makes them comparatively more convenient, which does not affect your speed.
These were the major and some of the effective alternative ways that you can apply in order to convert your kinetic energy to recharge your e-bike's battery on the go!
---
FAQs: Do Electric Bikes Charge Downhill?
Does the regenerative braking system have any negative effect on your e-bike?

Generally, no, the regenerative braking system does not harm your e-bike's components. However, it may damage the brakes if it is installed too close and interfere with them while riding.

Is the idea of charging your e-bike downhill actually effective or just a gimmick?

This feature legitimately increases the capacity of battery power by a minimum of 15%. However, there are few brands in the market that do make fake promises just as a sales gimmick.

Can you install a regenerative braking system in any kind of e-bike?

No, you cannot. the regenerative braking system works only on a specifically geared e-bike. A non-electric bike cannot support this feature.

Does this feature harm your e-bike's battery life?

No, it does not have any impact on your e-bike's battery, instead, it makes the battery more effective and increases the shelf life.
---
Conclusion: Do Ebikes Charge While Riding Downhill?
An ebike can go a long way on a single charge, and you can double your range by carrying an extra battery.
The bike will slow down and become more difficult to ride if you try charging ebike on the go (using a regenerative braking system).
I guarantee you that if this technology was really successful, every ebike brand would feature it on all their bikes and it would be the first item listed on the sales page!
There's no doubt that riding an ebike is more fun and easier than riding a normal bike. If you've never ridden an ebike before, make sure it's fully charged before you get out for a ride; know how long its range is.
I hope your query about charging an ebike downhill has been solved. If you have any, as us in the comment section below.
I wish you a safe and fun ride on the road. Stay tuned!
Latest ebike news and updates: